About:
I'm Taylor. As a junior at The University of North Carolina at Chapel Hill, I've learned to consider myself a business savvy environmental activist. I am an Environmental Studies major with a concentration in Environmental Decision Making. I tend to live by the motto coined by David Orr, "When we heal the earth, we heal ourselves".

My hope is to become an educator in order to further my passion for environmental justice and reducing disparities in the minority community. I aspire to bring environmental issues to light for everyone through my involvement in both the local and global community.

When I am not in the classroom, I love rescuing the frogs and lizards that are found in my Cary, North Carolina garden and watching Carolina athletic events with my fellow Tar Heels. I also volunteer with the student membership program of the UNC General Alumni Association and the Office of Minority Student Recruitment Committee. These activities allow me to connect with the past, present, and future members of the UNC community.

In my final semesters at The University of North Carolina, I would like to expand my knowledge in Sustainability, Law and Policy, and Education as well as connect with professionals in these fields.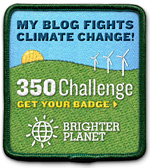 andeverybodybelievedinyou reblogged this from hopelesswand3rer
hopelesswand3rer reblogged this from verginmary